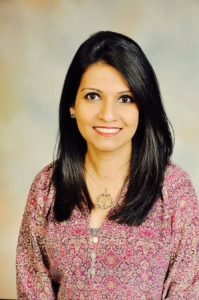 SAMIRA JAMIL, DDS
Dr. Samira Jamil was born in Denmark and was raised in the Middle East and Pakistan. She completed her Bachelor of Dental Surgery (BDS) degree in Pakistan in 2002. After practicing dentistry for several years, she moved to the United States and completed her Doctor of Dental Surgery (DDS) degree from the Indiana University School of Dentistry in 2016.
Dr. Jamil is passionate about achieving the best oral health outcomes and has taken extensive post-doctorate training in the various aspects of dentistry so her patients can have the full range of dental procedures they need in the comfort of her office. She has expertise in restorative and cosmetic dentistry, endodontics, surgical removal of teeth (including impacted teeth) and the placement and restoration of dental implants.
She has dedicated her career to the service of her patients and ensures the highest level of care whether they need a simple checkup and cleaning, restoration of a tooth with a crown, root canal treatment, replacement of missing teeth with a crown, bridge or implant, or full mouth restoration involving multiple procedures. In her years of practice, she has managed to build long-lasting relationships with patients due to their trust in her judgement as a clinician and as a person.
Dr Jamil is married and is the mother of two children. In addition to serving her patients, she enjoys spending time with her family, cooking, antiquing, reading and appreciating art. She has traveled extensively and continues to do so whenever she has the opportunity to experience different cultures and cuisines.